Cultivating the Power for Activism
with Venerable Dr. Pannavati
June 11 - 14, 2020
Our meditation practice alone cannot not serve as our sole commitment to help end the suffering of others. We have a powerful opportunity to cultivate and develop the prerequisites that enable beneficial acts to be undertaken with intention, attention and skillfulness. The weekend will be a combination of contemplation of sutras from Zen, Theravada and Chan traditions, meditation, Q&A and small group discussion with silence outside of the discussion periods. Thus, through inquiry and self-examination, we will begin penetrating this aspect of our Buddha nature as we embody our true interdependence with everything that surrounds us.
Please don't let financial issues prevent you from attending a program at the Monastery. If you can't afford the program fee, there are options. 
Teacher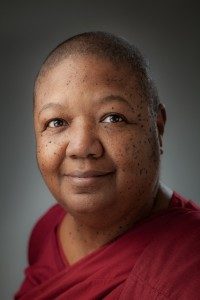 Venerable Dr. Pannavati
Venerable Dr. Pannavati, a former Christian pastor, is ordained in the Theravada and Chan traditions and is a Zen Peacemaker Order Dharma Holder. She advocates on behalf of dis-empowered women and youth globally and insists on equality and respect in spiritual life for both female monastics and laity. Ven. Pannavati is co-abbot of Embracing Simplicity Hermitage and founder of Heartwood Refuge, a 90-bedroom Buddhist retreat and residential practice community in Hendersonville NC.
Learn more about Venerable Dr. Pannavati