Just So—An Introduction to Mahamudra Teachings
with Judy Lief
April 13 - 16, 2023
"In mahamudra, two symbols—vast space and freedom—are put together. . .  So in mahamudra, with maha, there is a greater emphasis on vastness and freedom, and with mudra, or self-existence, the emphasis is on no reference point at all, none whatsoever. . . . Maha is not so much a question of big and small, but maha is just so. Just so is vast space. Just so is freedom." —Chögyam Trungpa Rinpoche
Mahamudra challenges us to take a fresh view of the world. It is a meditation tradition within tantric Buddhism that points to the nature of awareness itself, elevating our ordinary perception to the level of the sacred. In this view, all experiences arise from a mind that is naturally vast, empty, and luminous.
In this workshop we will explore these profound mahamudra teachings, using two primary resources: The Song of Lodrö Thaye  (Jamgön Kongtrül the Great) and the accompanying commentary by Chögyam Trungpa Rinpoche. This program will include a mix of presentations, individual and group study, dialogue, and guided practices.
This retreat is for Thursday evening arrival.
As with all in-person retreats at the Monastery, participants are required to follow the current protocol for keeping everyone safe (this link is updated frequently so check back). Review the current protocol requirements before registering, and if you have further questions, please contact the registrar.
Financial concerns should not prevent you from attending a program at the Monastery. If you can't afford the program fee, you can see these options. 
Teacher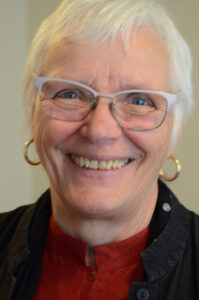 Judy Lief
Judy Lief is a Buddhist teacher who trained under the Tibetan meditation master, Ven. Chögyam Trungpa Rinpoche. She is the editor of many of Trungpa Rinpoche's books, including his three volume work, The Profound Treasury of the Ocean of Dharma. Judy is a regular contributor to Lion's Roar magazine and her many articles can be found there and on her website, judylief.com.
Learn more about Judy Lief