Milarepa – Lessons from the Life and Songs of Tibet's Great Yogi
with Judy Lief
October 15 - 18, 2020
" I am the yogi Milarepa,
Who looked directly and saw the nakedness of my mind.
Without complications, it is like the sky.
See the sky and rest naturally,
And you will be able to see the innermost nature of mind."
Milarepa did not have an easy life. His childhood was traumatic. As a young man, Mila experienced betrayal, a descent into poverty, and all kinds of ill treatment and oppression. He also experienced the pain of having committed many evil deeds himself. It was from this very painful dark place that Milarepa's spiritual journey began. 
Mila's seach to find a teacher led to his meeting the tantric master, Marpa, who accepted Mila as his student. Under Marpa's direction, Milarepa began a demanding and harsh course of training, and over time, Milarepa developed into Marpa's most renowned disciple. 
After he completed his training, Milarepa led the life of a wandering yogi. He was renowned for his genuineness, his directness, and his outrageousness. His penetrating teachings arose spontaneously in the form of songs and poetry.  
Milarepa's struggles, his awakening, and the profound teachings in his remarkable songs continue to inspire dharma students and show what devoted and diligent practice can achieve.  Milarepa's story demonstrates that no matter how difficult one's circumstances or how badly one has behaved, it is still possible to enter the dharma, to practice, and to attain liberation.
In this workshop, we will focus on what we can learn from Milarepa's life, as it reflects on our own challenges as students and dharma practitioners. We will also explore some of his key teaching songs.  
Please don't let financial issues prevent you from attending a program at the Monastery. If you can't afford the program fee, there are options. 
Teacher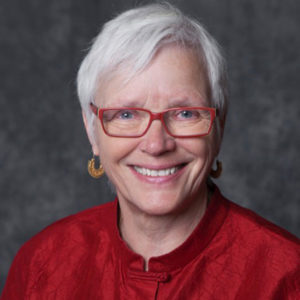 Judy Lief
Judith L. Lief is a Buddhist teacher, writer, and editor. She was a close student of Chögyam Trungpa Rinpoche, who empowered her as a teacher, and she has edited many of his books including The Profound Treasury of the Ocean of Dharma volumes and Milarepa. She has been a teacher and practitioner for over 35 years and continues to teach and lead retreats throughout the world. Lief is also active in the field of death and dying and is the author of Making Friends with Death. For more information, see www.JudyLief.com
Learn more about Judy Lief