The Shape of Awake: A Posture Clinic for Meditators
with Hope Martin
May 23, 2020
"To take this posture itself is the purpose of our practice. When you have this posture, you have the right state of mind, so there is no need to try to attain some special state."
—Suzuki Roshi
Being upright is not just an arbitrary shape; it's a perfect expression of meditation itself.
In this one day workshop Hope, who is a master teacher of the Alexander Technique, will offer both verbal and hands-on instruction to help you develop ease and non-striving in meditation and other activities. Through Hope's hands-on work, making subtle adjustments to the relationship between the head, neck, and back, you'll learn to access effortless, balanced posture—light and grounded. The process teaches awareness of habits that result in pain, fixed posture and mind-set, and teaches the skill of shifting on the spot to a more open, balanced way of being.
There will be an emphasis on befriending habitual stuck places and accessing the wisdom that resides in the holding pattern.
The day will offer practical instruction on body mechanics and alignment as well as personal attention in the form of gentle hands-on guidance from the instructor to help release unnecessary tension in meditation and in all the activities of your life!
We strive to keep our retreat prices low and offer these programs on a sliding scale. It's important that the dharma is available to everyone. Thank you for your continued support.
No deposit is necessary to register. You can pay the full balance at the door by cash, check or credit card.
Teacher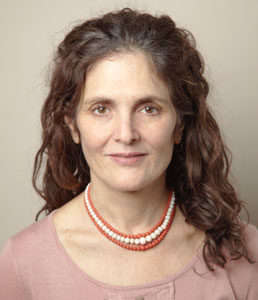 Hope Martin
Hope Martin has taught the Alexander Technique for 33 years and operates Hope Martin Studio in New York City. She is a Meditation Instructor and a Focusing Trainer. Hope was a Senior Teacher, training Alexander teachers for two decades at the American Center for The Alexander Technique in NYC. Her particular passion is in helping her students discover how easeful, upright posture is an expression of their human dignity, confidence, and innate wakefulness. Hope is a close student of Pema Chodron and has been her cook and attendant for over 25 years.
Learn more about Hope Martin