Creating Community: A Retreat By and For Our Sangha of Color
with Eduardo Gonzalez
February 22, 2020
This retreat is for members of the sangha who identify as people of color, and who have been to the Temple or Monastery at least once. During this day-long retreat we will look at issues of power, privilege, and racism, and how they manifest in our lives, our own practice, and experiences at the Temple and Monastery. Led by professional facilitator, Eduardo Gonzalez, we will discuss frameworks for change, self-healing, and our own issues with internalized racism. There is no fee for this retreat, but donations at the door are encouraged. Lunch will be served.
If possible, please register in advance as materials will be sent to participants. To RSVP, please email Joshin at: 
svalle182@gmail.com
or the Temple office at 
zcnyc@mro.org
.
Teacher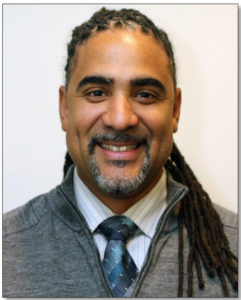 Eduardo Gonzalez
Eduardo González, Jr. is a Cornell Certified Diversity Professional/Advanced Practitioner (CCDP/AP) with over 25 years of experience working with diverse not-for-profit and educational institutions to implement and sustain multicultural organizational development initiatives. A key area of focus for Mr. González is assisting staff, managers, administrators and their respective organizations in developing the awareness and skills needed to support and/or provide leadership in organizational change efforts on diversity, equity and inclusion efforts. Eduardo is the system-wide specialist for Diversity, Equity and Inclusion with Cornell Cooperative Extension (CCE), Youth Development with the Family and Youth Development (FYD) program at Cornell University Cooperative Extension – New York City (CUCE-NYC) and Research Partnership Development with the Bronfenbrenner Center for Translational Research (BCTR) at Cornell University. Most recently, he has developed and co-facilitated workshops for the University of North Carolina – Chapel Hill (School of Arts and Science); College at Brockport; Zen Mountain Monastery; the Good Work Institute; ScriptEd; Empire Justice Center; New York Committee for Occupational Safety & Health, and the Land Stewardship Project. Eduardo holds a Bachelor's in Human Services and a Master's in Public Administration from Pace University. Mr. González is a past fellow of the W.K. Kellogg Foundation International Fellowship in…
Learn more about Eduardo Gonzalez