Natural Bravery: Awakening from the Culture of Fear
with Gaylon Ferguson
July 25, 2020
We live in a time of increasingly pervasive fear: fear of others, fear of ourselves, fear of fear itself. In our country, we are seeing the steady rise of hate crimes by anti-Semitic and white supremacist groups and individuals. In recent years, there have been more school shootings and a barrage of violence towards minorities and immigrants. At the same time, we feel the global and local challenges of an accelerating climate crisis. The result is our experience of a culture of fear. Buddhist meditation traditions invite us to explore fear as a gateway into fearlessness, our natural state of courage and compassion. Bodhisattvas are essentially beings brave enough to transcend the cowardice of aggression by choosing to act from courageous kindness.
The day will offer opportunities for practicing embodied mindfulness alongside group contemplative exercises focusing on the direct experience of fear and fearlessness. There will be short talks followed by question and answer sessions as well as conversational dialogues to increase our capacity for deeper, empathetic listening. This is the basis for creating communities of courage.
We strive to keep our retreat prices low and offer these programs on a sliding scale. It's important that the dharma is available to everyone. Thank you for your continued support.
No deposit is necessary to register. You can pay the full balance at the door by cash, check or credit card.
Teacher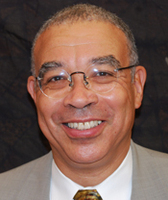 Gaylon Ferguson
Gaylon Ferguson is a senior teacher in the Tibetan Buddhist lineage of Chogyam Trungpa Rinpoche. The author of Natural Wakefulness: Discovering the Wisdom We Are Born With as well as Natural Bravery: Fear and Fearlessness as Direct Path to Awakening, he has led month-long group meditation retreats since 1976. He is core faculty at Naropa University in Boulder, CO. His essay, "Making Friends with Ourselves," from the pioneering collection Dharma, Color, and Culture, was selected for The Best Buddhist Writing series
Learn more about Gaylon Ferguson