Book of Householder Koans: Waking Up in the Land of Attachments – A talk with Roshis Eve Marco and Egyoku Nakao
with Eve Myonen Marko, Roshi and Wendy Egyoku Nakao, Roshi
April 30, 2020
This very life that you are living is fertile ground for awakening. The evening will focus on how actual life situations serve as portals for transformation. Roshis Egyoku and Eve will examine the nature of Chan and Japanese koans before delving into the Western, modern-
day koans that they have assembled in their recently-published Book of Householder Koans: Waking Up in the Land of Attachments.
Those koans, submitted by householder practitioners from different countries, arise from real-life situations: raising a family (and especially small children), relationships with friends and neighbors, the rush and bustle of work, connections between men and women, caregiving to those who are old or ill, and preparing for death.
How can our own life koans become portals of awakening into the fullness of human experience? Put aside whatever you know about koans and come ready to inquire, explore, and experiment.
Refreshments and conversation will follow the talk.
To find out more click here:  https://www.evemarko.com/book-of-householder-koans/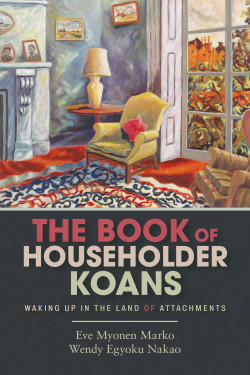 Teachers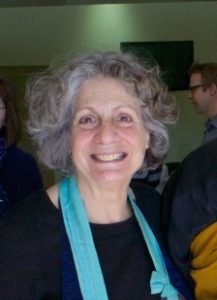 Eve Myonen Marko, Roshi
Roshi Eve Myonen Marko is a founding teacher of the Zen Peacemaker Order and the co-founder, with her late husband, Roshi Bernie Glassman, of Peacemakers Circle International, which trains spiritually-based social activists. She has led retreats on American city streets, in Rwanda, and in the Black Hills with Lakota elders; and has acted as Spiritholder at the Zen Peacemakers' bearing-witness retreats at Auschwitz-Birkenau since 1996. She is the resident teacher at the Green River Zen Center in Massachusetts.
Learn more about Eve Myonen Marko, Roshi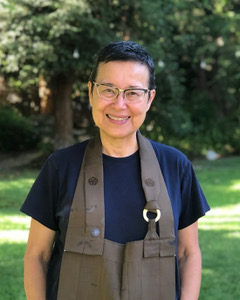 Wendy Egyoku Nakao, Roshi
Roshi Wendy Egyoku Nakao is the Abbot Emeritus (1999-2019) of the Zen Center of Los Angeles (ZCLA), having succeeded the late Roshi Bernie Glassman as the third abbot in 1999. She currently serves ZCLA as Head Teacher and Head Priest. She ordained in 1983 as a Zen priest and trained with her root teacher, Venerable Taizan Maezumi, at ZCLA until his death in 1995. She became a Dharma Successsor of Roshi Bernie Glassman in 1996 in Yonkers, NY, and is a founding teacher of the Zen Peacemaker Order, which promotes spiritually based social activism.
Learn more about Wendy Egyoku Nakao, Roshi