Active Hope: A Six-Part Series, Based on the Work of Joanna Macy
with Amy Shoko Brown
July 13 - August 17, 2020
Active Hope: How to Face the Mess We're In Without Going Crazy
A facilitated group with MRO Senior Amy Shoko Brown
Joanna Macy's book, 
Active Hope,
 offers a way to strengthen our capacity to face our world crises so that we can respond with unexpected resilience and creative power.  Meetings provide a structure for sangha practice with what Macy calls The Work That Reconnects – coming from gratitude, honoring our pain for the world, seeing with new eyes, and going forth in facing the mess we're in.  While there will be some discussion, we'll focus on experientials and heart-felt sharing.
A recent Active Hope group participant described the experience, "I leave each group feeling inspired and nourished. It's amazingly transformative to be with my pain and gratitude with others."
Please bring materials for writing or drawing, and a watch or timer.
While reading the book Active Hope by Joanna Macy will be helpful for context, the discussion and experientials will be relevant and easy to engage, even if you haven't had a chance to read the book.
July 13  ch. 1-4
July 20 ch. 5-6
July 27  ch. 7-8
August 3  ch. 9-10
August 10  ch. 11-12
August 17  ch. 13
Six Consecutive Mondays: July 13, 20, 27, August 3, 10, & 17: from 4-5:30pm EST
Your registration confirmation will include a link to the Zoom session.
Donations are appreciated to help support our efforts during this time.
Teacher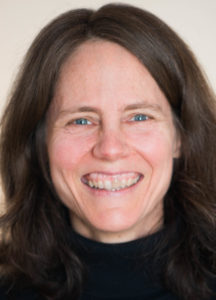 Amy Shoko Brown
Amy Shoko Brown has a private practice helping people who want relief from chronic stress and overwhelming events.  She offers the healing modalities of Somatic Experiencing, Biodynamic CranioSacral Therapy, and QiGong, to support people to embody their most resilient, creative, and loving selves. Clients include people who want relief from chronic stress, adult survivors of abuse, people struggling with syndromal patterns (especially EDS, CFS, IBS, migraines), accidents, medical trauma, developmental trauma, LGBTQ social trauma, Somatic Experiencing students and others health professionals. Amy Shoko Brown is a senior student with the Mountains and Rivers Order.
Learn more about Amy Shoko Brown