Finding Time to Listen
with Christian McEwen
August 15, 2020
Hosted by Hojin Sensei
And all the place
       there was grew out of listening.
—Li Young-Lee
One of life's great joys is finding time to listen — whether to a beloved friend or family member, to one's own quiet interior self, or to the many voices of the non-human world: birdsong, wild wind, river's sweep, and more. This day we will identify sources for the listener's delight, and share ways to grow them into poems, letters, stories.
10am-3:30pm (lunch and listening break 12pm-1:30pm)
Your registration confirmation will include a link to the Zoom session.
Donations are appreciated to help support our efforts during this time.
Teacher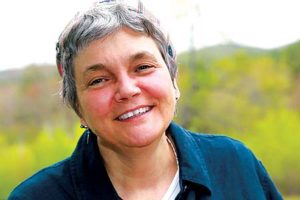 Christian McEwen
Christian McEwen is a writer, educator, and cultural activist. Since leaving New York City twenty years ago, she has edited two anthologies, and produced a video documentary Tomboys!, and a play, Legal Tender: Women & the Secret Life of Money. Her book, World Enough & Time: On Creativity and Slowing Down (2011) is now in its seventh printing, and is also available in an audio format. Her collection, Sparks from the Anvil: The Smith College Poetry Interviews, appeared in spring 2015.  Her most recent book is Legal Tender: Women & the Secret Life of Money. Christian grew up in the Borders of Scotland, and now lives in western Massachusetts.
Learn more about Christian McEwen