Nonviolent Communication (NVC) in Practice
with Barbara Bash
September 19, 2020
How does Nonviolent Communications (NVC) work with a practice of exploring and engaging our responses to the conflicts and tensions of the samsaric world? Concepts and practices from NVC address our inner experiences as we engage with others and can support our bodhisattva vows to act in the world in a way that does not cause harm.
In partnership with the buddhadharma, NVC can support our sangha as we lean into and communicate about the discomfort and vulnerability that arises in exploring issues of privilege, implicit bias, racism, class assumptions, and bias around gender and sexual identity.
Nonviolent Communication (NVC) offers a framework to reconnect us to the needs behind our own and other people's behavior, even in the most difficult of interactions. In the morning session, in small groups and in the whole group, we will learn about and experience some of the NVC principles and practices that are applicable to these questions. In the afternoon, we will apply these principles and practices to specific situations related to our lives, our work, and social action.
10am-12:30pm and 2-4:30pm
Your registration confirmation will include a link to the Zoom session.
Donations are appreciated to help support our efforts during this time.
Teacher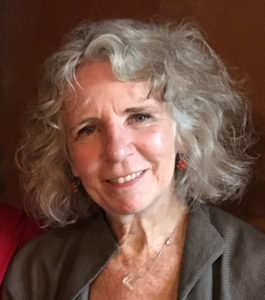 Barbara Bash
Barbara Bash is a longtime student and teacher of buddhism in the Shambhala tradition of Chogyam Trungpa. She is a calligraphic artist working with communication in many forms. Her involvement with the dynamics of a practice center led her to the study Nonviolent Communication. Over the years she has interwoven her mindful art practices with NVC consciousness, creating community environments where everyone feels heard. She offered NVC in the prison system for eight years while leading meditation with the buddhist inmates. In 2016 she participated in the Intensive Training Program between Palestinians and Israelis in Beit Jala. Barbara continues to lead communication practices during these unusual times to strengthen self connection and deepen dialogue with others. Her website is barbarabash.com Visual blog – barbarabash.blogspot.com.
Learn more about Barbara Bash