Engaging the Circle: Dancing Across the Distance
with MK Abadoo
October 31, 2020
This intergenerational workshop invites participants to relish in the joy of movement by exploring the question: how do we embody the wisdom of being in a circle, from a distance? Circling is ancient, whether they occur in dances, community gatherings, within the ecosystems of our cells, and beyond. Circle practice encourages equanimity, reciprocity, accountability, deep seeing, feeling, sensing and sharing. Together, we will enliven our bodies to take up circling together by dancing together, as a creative expression of our interdependence.
Children under 10 should attend with a caregiver.
10am -12pm
Your registration confirmation will include a link to the Zoom session.
Donations are appreciated to help support our efforts during this time.
Teacher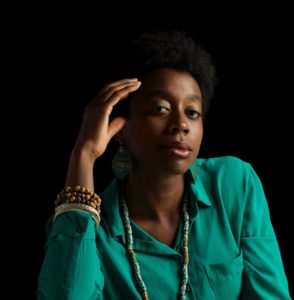 MK Abadoo
MK Abadoo has been engaged in active training with the Mountains and Rivers Order (MRO) since 2009, becoming a formal student of Shugen Roshi's in 2012. They complement their training with MRO by practicing with People of Color (POC) communities within the Insight Meditation Society, attending annual POC retreats lead by teachers such as Dara Williams, Gina Sharpe, Bonnie Duran, Bhante Buddharakkhita, Devin Berry, Kamala Masters and Jaya Rudgard among others.   They are also an active member of the Still Breathing Zen Sangha, led by Zenju Earthlyn Manuel Sensei. MK Adadoo's creative work exist at the crux of dance theater, anti-racist cultural organizing, and critical education studies. Considered a "rising star" by Dance Magazine, they craft dance events that combine Africanist, funky/family kitchen dances, and post-modern movement vocabularies with site activating audience and community engagement. MK's creative practice is rooted in the justice work of Angela's Pulse, Urban Bush Women, Gesel Mason Performance Projects and the People's Institute for Survival and Beyond, where she is a trainer in Undoing Racism® and Community Organizing. Abadoo is also an assistant professor in the Department of Dance + Choreography at Virginia Commonwealth University (VCU), and in the Racial Equity, Arts, and Culture Core…
Learn more about MK Abadoo