Brave Together: A Conversation Panel
with Pamela Ayo Yetunde and Tanya Bonner
January 14, 2021
Black practicing Buddhists from MRO and beyond will be joined by Dr. Pamela Ayo Yetunde, co-editor of the recently-published Black & Buddhist: What Buddhism Can Teach Us about Race, Resilience, Transformation and Freedom, for a conversation about the shared experience of being Black—both in our sanghas and in the country at large.
Moderated by MRO sangha member Tanya Bonner, Brave Together takes up these questions: what challenges do Black Buddhists face within our sangha walls? What are the root causes of those challenges? What dynamics manifest between Black people as a result of these challenges?  And what role can everyone play in being brave in turning the tide?
Please join us for this conversation panel and discussion, Thursday, January 14th: 6:30- 8:30pm.
Teachers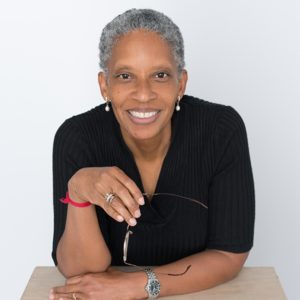 Pamela Ayo Yetunde
Pamela Ayo Yetunde, J.D., M.A., Th.D., is a pastoral counselor in private practice, and has also worked in spiritual care in hospital, hospice, and mental health care settings.  She is a Community Dharma Leader certified by Spirit Rock Meditation Center in Woodacre, CA.  Co-Founder of Center of the Heart (www.centeroftheheart.org) and founder of Audre: Spiritual Care for Women with Cancer. Ayo earned her Doctor of Theology in Pastoral Counseling degree from Columbia Theological Seminary in Decatur, GA.  She earned her M.A. in Culture and Spirituality from Holy Names University in Oakland, CA and her law degree from Indiana University School of Law, Bloomington.  She did a Post-Doctoral Fellowship from Harvard Divinity School and was the Frederick P. Lenz Foundation Visiting Scholar-in-Residence at University of the West, Fall, 2016.
Learn more about Pamela Ayo Yetunde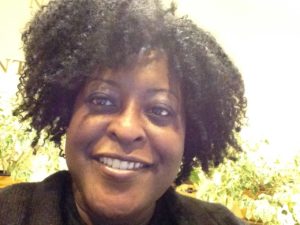 Tanya Bonner
Moderator Tanya Bonner has been practicing with the MRO sangha and beyond for many years, and served as the facilitator for the MRO's Beyond Fear of Differences Forum in 2019. Tanya is a Professor of Mass Communications at St. John's University and has worked as a reporter, filmmaker, organizational consultant, and currently serves on the Manhattan Community Board District 12. The panel for will includes Black practicing Buddhists from the MRO and beyond.
Learn more about Tanya Bonner