Collective Liberation: Theory and Practice
with Ann Gleig and Joy Brennan
March 19, 2021
The strands of thought linking Buddhist liberation from suffering and the aims of social justice are aligned with the Buddha's realization that "I and all beings at once enter enlightenment," an affirmation of the interdependent nature of reality. Yet despite our best intentions, why do deeply embedded habit formations—and inherent bias— continue to arise and perpetuate suffering? This harmful trend exists in primarily white, cis-gender dharma communities where BIPOC and LGBTQ practitioners can feel marginalized, unless and until this trend is directly addressed and disrupted. Healing is possible, but first must come an understanding of how the mind perpetuates suffering. How do these strands of conditioned mind, and our intentions and capacity for realization, interrelate?
Join us for an evening presentation on the dynamics between Buddhist liberation and social justice, led by Soto Zen priest and professor Joy Brennan, a specialist in Yogacara philosophy, and professor Ann Gleig who specializes in Buddhism in America.
While confronting whiteness is often seen as the work of progressive social justice, the history of Buddhist philosophy offers a rich framework for, and imperative to do, such work. Ann will offer some historical context by tracing how whiteness has operated in western sanghas, the isolation and harm it has caused BIPOC practitioners and teachers, and identify some of the ways in which sanghas are beginning to confront the suffering caused by whiteness. Joy will show how the Yogacara school of Buddhist philosophy provides helpful tools for practitioners in recognizing and being liberated from whiteness, which from the perspective of Yogacara is an historically conditioned, socially embedded identity structure that has the power to shape our worlds of experience and that can and should be made an object of inquiry, understanding, and relinquishment.
Friday, March 19th, 6:30-8:30pm.
Both Dr. Gleig and Dr. Brennan donated their honorarium to the MRO Fund for Diversity, Equity, Inclusion and Justice. The DEIJ Fund exists to address historical economic inequities for Black, Indigenous, Asian and other People of Color, particularly in the United States. It is intended to provide ease and support of spiritual practice in this Zen Buddhist community by providing funds for visiting BIPOC teachers and retreat leaders and for BIPOC residencies.
Teachers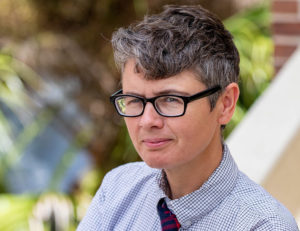 Ann Gleig
Ann Gleig is an Associate Professor at the University of Central Florida specializing in Religion in America, Asian religions, Religion and Psychoanalysis, and Gender and Sexuality. Gleig's first monograph, American Dharma: Buddhism Beyond Modernity, was published in February 2019 by Yale University Press.  Current research includes: "Transforming the American Sangha: Race, Racism and Diversity in North American Insight Meditation," led by the Center for Religion and Civic Culture at the University of Southern California, and serving as part of a five-person core team of religious studies scholars working on the Religion and Sexual Abuse Project, funded by the Henry Luce Foundation.
Learn more about Ann Gleig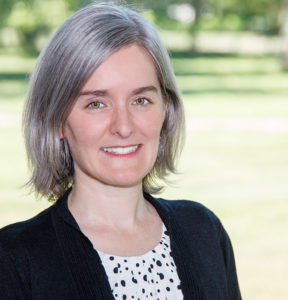 Joy Brennan
Joy Brennan is a Soto Zen Priest leading the Mount Vernon Zen Sangha, and a college professor who studies and writes about Yogacara Buddhist philosophy, teaching in the Religious Studies department at Kenyon College. Her work focuses on Buddhist understandings of how people unconsciously construct identities and worlds of experience, producing personal and interpersonal suffering in the process. She also thinks and writes about related topics including Buddhist liberation practices, the convergence of secularism and Buddhist ideas and practices, and the intersection of Buddhist analyses of interpersonal suffering with contemporary accounts drawn from race and gender studies.
Learn more about Joy Brennan