Yogacara: Integrating Healing and Liberation
with Ben Connelly
June 10, 2021
How can we heal ourselves and our communities? How does our personal conduct, wellness, suffering, and trauma, relate to interpersonal and transpersonal systems? How can we give our lives to universal liberation without sacrificing our own well-being? These are the questions at the heart of Yogacara Buddhism, which brings Early Buddhist and Mahayana practice into an integrated approach to joyful, compassionate, altruistic living.
This retreat will focus on the practices upheld in the Indian Yogacara master Vasubandhu's Thirty Verses on Consciousness Only. We will move towards a deeper knowing of the fact that in every moment we are participating in the whole of the world in all its beauty and harms, and that in every moment we can act for the liberation of all.
Thursday, June 10th, 6:30-8:30pm.
 Donations are appreciated at this time, Thank You.
Teacher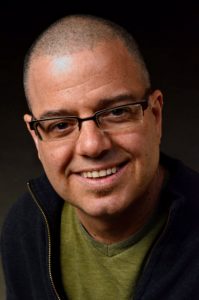 Ben Connelly
Ben Connelly is a Soto Zen teacher and Dharma heir in the Katagiri lineage. He also teaches mindfulness in a variety of secular contexts including police training and addiction recovery groups, and is engaged with social justice activist communities. Ben is based at Minnesota Zen Meditation Center and travels to teach across the United States. He writes for Tricycle Magazine and is author of three books for Wisdom Publications including Inside Vasubandhu's Yogacara. He lives in Minneapolis, Minnesota.
Learn more about Ben Connelly