Queering Buddhist Traditions
with Bee Scherer
June 12, 2021
When we look at Buddhist practice and communities from the perspective of the marginalized, what we see and hear is that lesbian, gay, bisexual, trans*, intersex, queer/querying (and more) people often encounter specific barriers, and at times outright hostility, when practicing Buddhism. This seminar will be an exploration of where this marginalization stems from, which forms it takes, and how we can find ways to truly embrace inclusive communities of practice. How can our often limited understanding of karma, No-Self and detachment be widened and deepened so that our hearts become, in the words of Thich Nhat Hanh, truly "capable of seeing and loving."
In this morning presentation and conversation led by scholar/activist Bee Scherer, we will look for answers by scrutinizing various traditional perspectives on queer and non-queer Buddhist subjectivities, and bring these into dialogue with contemporary critical schools of thinking.
This retreat welcomes all practitioners—regardless of identities—who are interested in removing bias and barriers to Buddhist practice and all aspects of community.
Saturday, June 12th, 10am-noon.
 Donations are appreciated at this time, Thank You.
Teacher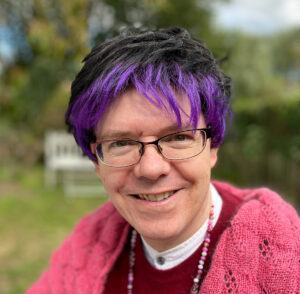 Bee Scherer
Bee Scherer (they, them, their) has been practicing for decades in the Sakya and Kagyu traditions of Tibetan Buddhism and has served as a dharma teacher for fifteen years. A former professor of Religious and Gender Studies at Canterbury CCU, in the U.K., Bee now heads Buddhist Studies and Buddhist Spiritual Care at the Vrije Universiteit Amsterdam. Trained in the classical Buddhist languages, Bee has published widely in Buddhist Studies as well as gender and sexuality theory. Both as an academic and as a queer/non-binary/trans* & dis/ability advocate, Bee brings their unique perspective to Buddhist practice, embodiment, and social engagement.
Learn more about Bee Scherer