From the Land of the Buddha to the Middle Kingdom—The Emergence of the Chan Tradition (on-site)
with Elizabeth Morrison
September 17 - 19, 2021
How did Indian Buddhist traditions make their way to China, beginning in the first century CE? How did Chinese Buddhists, deeply embedded in their own culture, receive and shape that inheritance over the next century? How did ongoing interactions and exchanges with Confucians and Daoists affect the rise of the distinctly Chinese schools of Buddhism, such as Chan? How did Chan fit within the larger Buddhist landscape of China?
We will trace the unfolding and evolution in the history of Chan (also known as Zen) with attention to images and short texts, and with plenty of time for questions and discussion.
As with all Monastery retreats, each day will begin and end with zazen and Zen Buddhist liturgy. Beginning instruction will be offered on Friday evening for first-time visitors.
All visitors to the Monastery will be required to be fully vaccinated. In addition, we will ask that all retreat participants present a negative PCR test conducted no more than three days before their date of arrival.
This retreat is also being offered on-line, view it here. 
Please don't let financial issues prevent you from attending a program at the Monastery. If you can't afford the program fee, there are options.
Teacher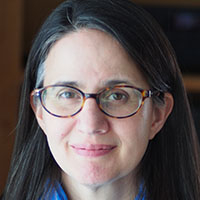 Elizabeth Morrison
Elizabeth Morrison is an Associate Professor of Religion teaching classes on on East Asian religious traditions, including Buddhism, Daoism, and popular religious culture in China, Japan, and Korea, at Middlebury College in Vermont. Her research focuses on Chinese Buddhist history, especially the Chan school and Buddhist-Confucian interactions.
Learn more about Elizabeth Morrison