A Sudden Flash of Spaciousness: An Introduction to Mind Training
with Judy Lief
October 18 - 21, 2018
"[Lojong] is one of the bravest practices you can ever do, if you can actually let go. . . . With lojong, your aggression becomes workable; a spacious and refreshing quality begins to arise."
—Ven. Chögyam Trungpa Rinpoche
One of the central bodhisattva figures of Mahayana and Vajrayana Buddhism is Avalokitesvara (Kannon in Japanese, Chenrizig in Tibetan). This archetype of non-dual compassion is an inspiration, but we need to learn how to cultivate such compassion within our own circumstances. Lojong, or mind training, is one particular method of developing our own selfless potential and it is central to Himalayan Buddhism. The practice was brought to Tibet by the Bengali meditation master Atiśa in the 11th Century and later organized into seven main points and fifty-nine slogans by Geshe Chekawa. The lojong slogans are designed to help us shift allegiance from the safe but limiting world of ego to the challenging and vast possibilities of Buddha nature. Lojong practice is a powerful method of opening the heart. By means of mind training, we can begin to work directly with the fear and aggression that undermine our ability to act with compassion and effectiveness.
Author, editor and dharma teacher Judy Lief invites us to consider this practice as a beneficial companion along any spiritual journey. Although associated with Tibetan Buddhism, lojong belongs to anyone with curiosity, openness, and an aspiration to be of benefit to all beings.
Please don't let financial issues prevent you from attending a program at the Monastery. If you can't afford the program fee, there are options.
Teacher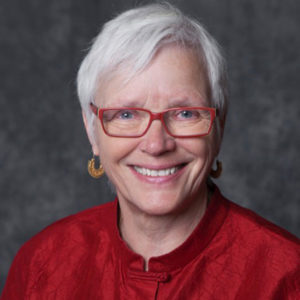 Judy Lief
Judith L. Lief is a Buddhist teacher, writer, and editor. She was a close student of Chögyam Trungpa Rinpoche, who empowered her as a teacher, and she has edited many of his books including The Profound Treasury of the Ocean of Dharma volumes and Milarepa. She has been a teacher and practitioner for over 35 years and continues to teach and lead retreats throughout the world. Lief is also active in the field of death and dying and is the author of Making Friends with Death. For more information, see www.JudyLief.com
Learn more about Judy Lief