The Middle Way: Opening the World of Creative Possibilities
with Elizabeth Mattis-Namgyel
October 28, 2021
If someone were to ask you—What did the Buddha teach?—it would be accurate to say: "The middle way." But what is that exactly? We may assume it refers to moderation, or that being in the "middle" means maintaining a neutral position on an issue. But it is important to understand that there is nothing neutral about the practice of the middle way. It is a way of being that is awake, responsive and discerning.
The Middle Way—or Madhyamaka tradition—employs inquiry as a path of stepping out of coarse binary thinking—belief/doubt, friend/enemy, spiritual/temporal—and into a world of nuance and creative healing possibilities.
Join visiting teacher Elizabeth Mattis-Namgyel, author of 
The Power of an Open Question
 and 
The Logic of Faith
, for a dynamic discussion of practice and inquiry of the Middle Way. Here is a
short video
of a Compassion Meditation led by Elizabeth.
Our online programs are offered by donation so that everyone can participate. We appreciate your support.
Teacher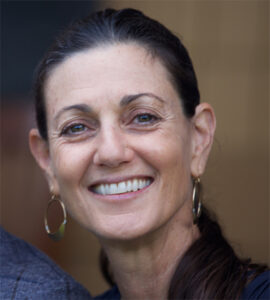 Elizabeth Mattis-Namgyel
Elizabeth Mattis Namgyel has studied and practiced the Buddhadharma for 35 years under the guidance of her teacher and husband Dzigar Kongtrul Rinpoche. She is the retreat master of Samten Ling in Crestone, Colorado and has spent over six years in retreat. She holds a degree in anthropology and an M.A. in Buddhist Studies. She teaches throughout the U.S., Australia, Europe, and South America. She is the author of The Power of an Open Question: The Buddha's Path to Freedom and The Logic of Faith: the Buddhist Path to Finding Certainty Beyond Belief and Doubt. Elizabeth is known for her use of inquiry as a means to reach a place of genuine practice and awakening. She asks audiences to engage in the practice of open questioning with her while she takes a fresh look at all the assumptions and beliefs we have about spirituality. In particular, Elizabeth is fascinated with the Buddha's essential teachings on the natural principle of pratityasamutpada, dependent arising. Audiences repeatedly comment on how her approach has reinvigorated their meditation practice and the way they relate to their lives as a whole.
Learn more about Elizabeth Mattis-Namgyel