In Praise of Listening
with Christian McEwen
January 21, 2022
And all the place
       there was grew out of listening.
—Li Young-Lee
One of life's great joys is finding time to listen — whether to the scattered wonders of conversation or to the many voices of the non-human world: birdsong, wild wind, river's sweep. In this morning workshop we will identify sources for the listener's delight, and find ways to write about them too.
This winter Zoom session will be followed by a longer, in-person gathering in June at Zen Mountain Monastery.
Your registration confirmation will include a link to the Zoom session.
Teacher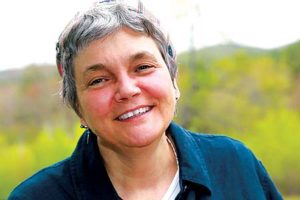 Christian McEwen
Christian McEwen is a freelance writer and workshop leader, originally from the UK. She is the author of several books, including World Enough & Time: On Creativity and Slowing Down, now in its eighth printing. Her articles have appeared in The Nation, The Village Voice, The American Scholar, and Shambhala Sun, and she has edited several books, including Jo's Girls: Tomboy Tales of High Adventure; The Alphabet of the Trees: A Guide to Nature Writing; and Sparks from the Anvil: the Smith College Poetry Interviews. Christian has enjoyed residencies at Yaddo,  MacDowell, Mesa Refuge and the Virginia Center for the Creative Arts, and has received a fellowship in playwriting from the Massachusetts Cultural Council. She is currently working on a book called In Praise of Listening. www.christianmcewen.com
Learn more about Christian McEwen