Shining a Light on Microaggressions—An MRO Forum
with Eduardo Gonzalez and Maryellen Whittington-Couse
April 20, 2022
As part of this community's commitment to undoing oppression and creating spaces where everyone feels genuinely welcome and free of aggression, we're offering this Forum for white-identified sangha members.*
Psychologist Derald Wing Sue, PhD, defines a "racial microaggression" as one of the "everyday insults, indignities and demeaning messages sent to people of color by well-intentioned white people who are unaware of the hidden messages being sent."
Our MRO community is no exception when it comes to microaggressions. At the Monastery and the Temple, places of refuge and dharma practice, these messages are experienced by Black, Indigenous, Asian and People of Color coming from other sangha members, retreat leaders and staff. For white-identified people, becoming aware of the discomfort and disconnection this causes calls for a skillful, guided exploration. To learn about this unconscious bias, and to identify and work with it effectively, takes some clarity and support, and because this has everything to do with knowing one's own mind, it can be an intrinsic aspect of dharma study.
We've called on long-time consultants for the MRO's Beyond Fear of Differences planning group, Eduardo Gonzalez and Maryellen Whittington-Couse, to lead this Forum, and they have also been working with MRO students who will serve as peer facilitators.
Please join us for this exploration, Wednesday, April 20th: 6:30- 8:30pm.
*While this Forum is specifically for the work of white-identified people, any person of color with questions is welcome to reach out to the Black, Indigenous, Asian & People of Color affinity groups, email BIAPOC@dharma.net
Teachers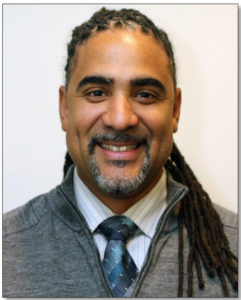 Eduardo Gonzalez
Eduardo González, Jr. is a Cornell Certified Diversity Professional/Advanced Practitioner (CCDP/AP) with over 25 years of experience working with diverse not-for-profit and educational institutions to implement and sustain multicultural organizational development initiatives. A key area of focus for Mr. González is assisting staff, managers, administrators and their respective organizations in developing the awareness and skills needed to support and/or provide leadership in organizational change efforts on diversity, equity and inclusion efforts. Eduardo is the system-wide specialist for Diversity, Equity and Inclusion with Cornell Cooperative Extension (CCE), Youth Development with the Family and Youth Development (FYD) program at Cornell University Cooperative Extension – New York City (CUCE-NYC) and Research Partnership Development with the Bronfenbrenner Center for Translational Research (BCTR) at Cornell University. Most recently, he has developed and co-facilitated workshops for the University of North Carolina – Chapel Hill (School of Arts and Science); College at Brockport; Zen Mountain Monastery; the Good Work Institute; ScriptEd; Empire Justice Center; New York Committee for Occupational Safety & Health, and the Land Stewardship Project. Eduardo holds a Bachelor's in Human Services and a Master's in Public Administration from Pace University. Mr. González is a past fellow of the W.K. Kellogg Foundation International Fellowship in…
Learn more about Eduardo Gonzalez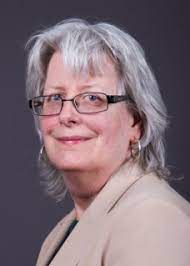 Maryellen Whittington-Couse
Maryellen Whittington-Couse (she/her) is a white, middle class, woman and mother who directs a regional Migrant Education Program at SUNY New Paltz that serves the children of migrant farmworkers. She has been part of the Opening Doors anti-oppression facilitation team since 2001 that provides training nationally and internationally. She provides consultation and training to educational, medical, human services and community organizations on issues related to Diversity, Equity and Inclusion. She has a Master's of International Administration from the School for International Training and is a Cornell Certified Diversity Professional.
Learn more about Maryellen Whittington-Couse