Our Very Nature is Buddha: Chan Practice with the Platform Sutra
with Rebecca Li
March 17 - 20, 2022
We're excited to welcome Chan teacher Rebecca Li for this practice and study retreat. Designed for those who wish to deepen their practice in Chan/Zen by following the teachings of Master Huineng, we will be guided by the Platform Sutra, a foundational Chan text composed in China during the 8th-13th century.
Dharma talks by Rebecca will explore the Platform Sutra's teachings on investigating our mind and how to avoid pitfalls in practice. She will also offer personal guidance in private interview during the retreat.
Much like a zazen intensive, practitioners in this silent retreat will wake up before dawn, engage in sitting, moving and walking meditation, along with silent meals, caretaking practice, and liturgy.
Check out Rebecca's recent book "Allow Joy Into Our Hearts: Chan Practice for Uncertain Times," listen to her dharma talks, and this wonderful interview with Rebecca from the website of the Western Chan Fellowship.
As with all in-person retreats at the Monastery, participants are required to follow the current protocol for keeping everyone safe (this link is updated frequently so check back). Review the current protocol requirements before registering, and if you have further questions, please contact the registrar.
Financial concerns should not prevent you from attending a program at the Monastery. If you can't afford the program fee, you can see these options.
Teacher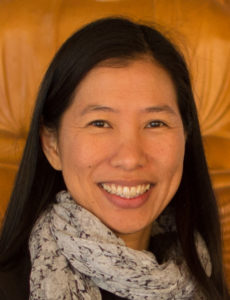 Rebecca Li
Dr. Rebecca Li, a Dharma heir in the lineage of Chan Master Sheng Yen, is the founder and guiding teacher of Chan Dharma Community.  She started practicing with Master Sheng Yen in the 1990s and served as his translator until his passing in 2009.  She later trained with and received full Dharma transmission from one of his Dharma heirs, Dr. Simon Child, in 2016.  Currently, she teaches meditation and Dharma classes, gives public lectures, and leads retreats in North America and the UK. Her talks and writings can be found at www.rebeccali.org.  She is a sociology professor at The College of New Jersey, where she also serves as faculty director of the Alan Dawley Center for the Study of Social Justice.  Her new book is Allow Joy into Our Hearts: Chan Practice in Uncertain Times.
Learn more about Rebecca Li