Compassion Blesses the Compassionate
with Stephen Jenkins
June 16, 2022
Compassion is often thought to involve sacrificing our wellbeing for the sake of others. In distressing times of pandemic, warfare and exhausting divisiveness, it may seem to call for us to be even more vulnerable. For the violated, it may seem to conflict with righteous anger that energizes resistance to injustice. But in classical Buddhist thought compassion has a yogic power to protect, bless and heal the compassionate. Whether in meditative cultivation or effectively challenging the harmful, it is the key to peace, health, prosperity, and security. This teaching aspires to offer the protective and blessing power of compassion, that most precious of all things.
Your registration confirmation will include a link to the Zoom session.
Our online programs are offered by donation so that everyone can participate. We appreciate your support.
Teacher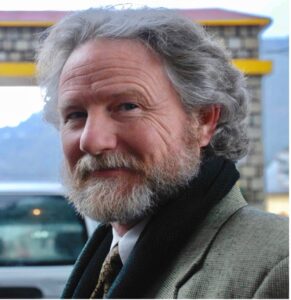 Stephen Jenkins
Stephen Jenkins was trained at Harvard and is Professor Emeritus of Religion at Humboldt State. His scholarship is dedicated to Buddhist concepts of compassion, their philosophical grounding, and ethical implications. He has lived in and taught in Buddhist cultures across Asia from Tibet to Sri Lanka and from India to Japan. His practice life is focused on the wild rivers of northern California.
Learn more about Stephen Jenkins