We are the Ones We Have Been Waiting For: Being, Feeling, Healing, and Thriving, Part II—A BIAPoC Retreat
with Eduardo Gonzalez and Michele Luc
June 4, 2022
This retreat is specifically for those who identify as Black, Indigenous, Asian, or Person of Color (BIAPoC).
In this healing-centered virtual workshop, BIAPoC members of the sangha will be invited into a space of conscious connection, compassion, and courage to examine the ways in which white supremacy resides within our minds, bodies, and spirit. We will unpack and explore the injuries – to self and others – borne out of a culture of anti-blackness and the unconscious internalization of racism which detrimentally impact the ways in which we see ourselves and the ways we learn to limit ourselves. We will also identify how these dynamics show up in our relationships with other BIAPoC and the ways in which we show up in the spaces and places we occupy.
Through a process of dialogue, disclosure, and discovery we will begin to identify and practice individual and collective mindset and behavior shifts that promote self-care and healing that puts us on the path to reclaiming our birthright humanity and inherent personal power as part of our lifelong quest towards liberation.
Our next workshop will specifically focus on examining the ways in which we have been personally impacted by internalized racism, strategies for liberating ourselves from the ways in which white supremacy lives within us, a skill-building component for responding to racist remarks — and seemingly innocuous microaggressions, and strategies for centering joy, compassion, and forgiveness in our ongoing healing practices. Participation in Part 1 is not required to attend Part 2, but you may be asked to have an orienting conversation with a previous retreat participant prior to attending. 
The content will be designed based on the goals that the planning group shared with us back in February, which are:
Develop a deeper understanding of how the cycle of oppression impacts our mind, body, and spirit
Examine anti-blackness and internalized racism as a tool of white supremacy
Identify techniques for undoing and healing from the individual and interpersonal practices that maintain inequities and prevent us from achieving our full potential
Continue to build and sustain a thriving sangha based BIAPoC community committed to supporting one another in ways that promote individual, interpersonal, and organizational healing and transformation
Experience, celebrate, and share deep joy for BIAPoC triumphs, resilience, and contributions
Pre-retreat reading materials will be shared with registrants.
Teachers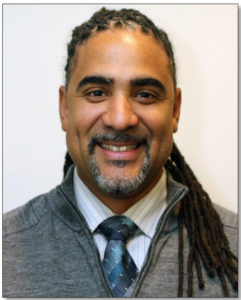 Eduardo Gonzalez
Eduardo González, Jr. is a Cornell Certified Diversity Professional/Advanced Practitioner (CCDP/AP) with over 25 years of experience working with diverse not-for-profit and educational institutions to implement and sustain multicultural organizational development initiatives. A key area of focus for Mr. González is assisting staff, managers, administrators and their respective organizations in developing the awareness and skills needed to support and/or provide leadership in organizational change efforts on diversity, equity and inclusion efforts. Eduardo is the system-wide specialist for Diversity, Equity and Inclusion with Cornell Cooperative Extension (CCE), Youth Development with the Family and Youth Development (FYD) program at Cornell University Cooperative Extension – New York City (CUCE-NYC) and Research Partnership Development with the Bronfenbrenner Center for Translational Research (BCTR) at Cornell University. Most recently, he has developed and co-facilitated workshops for the University of North Carolina – Chapel Hill (School of Arts and Science); College at Brockport; Zen Mountain Monastery; the Good Work Institute; ScriptEd; Empire Justice Center; New York Committee for Occupational Safety & Health, and the Land Stewardship Project. Eduardo holds a Bachelor's in Human Services and a Master's in Public Administration from Pace University. Mr. González is a past fellow of the W.K. Kellogg Foundation International Fellowship in…
Learn more about Eduardo Gonzalez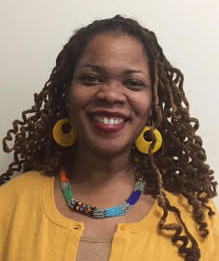 Michele Luc
Michele Luc (she/her/hers) is a Black-identified, Haitian-American, cisgender female educator currently living in what is historically Lenape territory currently known as Brooklyn.  Ms. Luc is a facilitator, curriculum writer, and educational consultant who has over 25 years of experience in education, health, and human services with a specialty in youth development.  A key area of focus is providing participants with opportunities for engaging dialogue on critical issues such as diversity, equity and inclusion, sexual and reproductive health, and social justice.  She has facilitated interactive workshops for youth and adults throughout the US as well as in Croatia, South Africa, Norway, Haiti & Trinidad.  She currently works at Cornell University Cooperative Extension in NYC as a member of the Training and TA team with ACT for Youth at The Bronfenbrenner Center for Translational Research at Cornell University. Michele possesses a Master's from Columbia University School of Social Work & a Bachelor's in social work from New York University.
Learn more about Michele Luc