Painting Enlightenment: Healing Visions of the Heart Sutra
with Paula Arai
November 3, 2022
Japanese biologist and visionary artist Iwasaki Tsuneo (1917-2002) painted the resonances he discovered between scientific and Buddhist views of reality. Expressing the interdependent, impermanent, and empty nature of phenomena, he shaped the words of the Heart Sutra––a scripture prized for its concise expression of wisdom and compassion––into imagery drawn from ephemeral beauties of nature, Buddhist cultural life, and microscopic and telescopic wonders.
Your registration confirmation will include a link to the Zoom session.
Donations are appreciated to help support our efforts during this time.
Teacher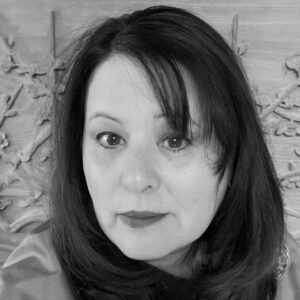 Paula Arai
Paula Arai received her Ph.D. in Japanese Buddhism from Harvard University. She is the author of Painting Enlightenment: Healing Visions of the Heart Sutra—The Buddhist Art of Iwasaki Tsuneo; Bringing Zen Home: The Healing Heart of Japanese Women's Rituals; and Women Living Zen: Japanese Sōtō Buddhist Nuns. She enjoys being a mother, creating healing rituals, writing poetry, playing the violin, and walking in the woods.
Learn more about Paula Arai