Touching Liberation Together — Sesshin for Black, Indigenous, Asian and People of Color (BIAPOC)
with Chimyo Atkinson, Osho, Degna Chikei Levister and Prabu Gikon Vasan
June 8 - 11, 2023
Please join us for the MRO's first BIAPOC-only sesshin at Zen Mountain Monastery. 
In this silent retreat, we hope to create a safe affinity space for members who self-identify as Black, Indigenous, Asian and People of Color (BIAPOC). New or more experienced BIAPOC practitioners are welcome to join us. Together, we will embrace the liberatory practices of our Buddhist ancestors through sesshin, characterized by silence and deep introspection. We will wake up each day before dawn to begin a schedule that includes 7 to 10 hours of meditation, chanting services, formal silent meals (oryoki), silent work practice, body practice, and talks by the teacher and senior students.
Because sesshin is a very intensive retreat, if you have not attended sesshin at Zen Mountain Monastery you must have a pre-sesshin interview before you register, so please call or email the Training Office to schedule at (845) 688-2228, or registrar@dharma.net.
As with all in-person retreats at the Monastery, participants are required to follow the current protocol for keeping everyone safe (this link is updated frequently so check back). Review the current protocol requirements before registering, and if you have further questions, please contact the registrar.
This retreat is free of charge but any donation helps fund scholarships for future BIAPOC events.
Public transportation is available to the Monastery: please contact Trailways (tel. 1-800-858-8555 for schedule from the Port Authority Bus Terminal in NYC).  See these travel instructions for details.  Upon request, travel expense are available through the MRO DEIJ Fund.
Teachers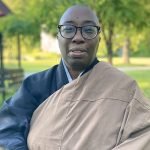 Chimyo Atkinson, Osho
Rev. Chimyo Simone Atkinson, Osho was ordained as a priest in the Soto Zen Buddhist tradition in 2007.  She received her monastic training at Great Tree Zen Women's Temple in North Carolina where she served as Head of Practice until 2020.  Her training also included Sotoshu International training periods in Japan (2010 and 2011), at the  Aichi Senmon Nisodo in Nagoya (2012), and Ryumonji Monastery in Iowa (2014).  Chimyo received Dharma Transmission from Rev. Teijo Munnich in 2015 and completed Zuise in 2016.  She served on the board of directors of the SZBA from 2017-2020 and of the ASZB from 2019 to the present.
Learn more about Chimyo Atkinson, Osho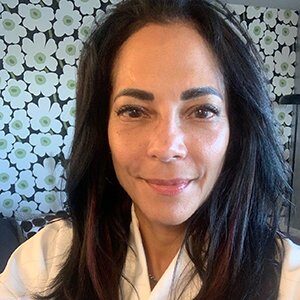 Degna Chikei Levister
Degna Chikei Levister works as the Associate Dean for Enrollment Management and Access Initiatives at the City University of New York School of Law and the Executive Director of the Pipeline to Justice program, which provides access to law school to those historically excluded from the legal profession. Chikei has been a practicing member of the MRO for over twenty-five years. She currently serves as a member of the MRO Ethics Committee, the Sangha Harmony Advisory Council and co-leads the MRO's Women's Affinity group. She was a former member of the MRO Board of Directors. She lives on the lower east side of Manhattan.
Learn more about Degna Chikei Levister