Opening the Hearth of Art Practice presents: In Praise of Listening – A Gathering of Stories 
with Christian McEwan
November 3, 2023
A Friday evening reading with Christian McEwen
Come hear Christian read from her new book, In Praise of Listening. A Q&A will follow, and copies of the book will be available for sale.
Her voice is music to the ears! 
"McEwen's poetic prose reveals what is possible when we learn to listen with more than our ears."
—Sharon Salzberg, author of Real Change:Mindfulness to Heal Ourselves and the World.
Teacher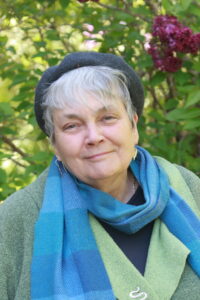 Christian McEwan
Christian McEwen is a freelance writer and cultural activist, originally from the UK. Her book, World Enough & Time: On Creativity and Slowing Down (2011) is now in its eighth printing. She has just completed a new book called In Praise of Listening (which will be available at the workshop)
Learn more about Christian McEwan