Earth Awareness: "The Week" with sangha at ZMM
with MRO Sangha
September 24 - October 8, 2023
Earth Awareness, Earth Body
During Fall ango 2023 we are offering ways to work with our anxiety and stress regarding the climate crisis from a place of community empowerment: MRO students will facilitate "The Week," a three-part series on facing the current climate crisis and deciding how to respond with others. You can watch a 2-minute trailer of "The Week" here, or even sign up to do it with friends!
@ZMM Sundays afternoons 9/24, 10/1, 10/8, time: 1:30-3pm. Facilitated by Taikyo Gilman and Bryan Jackson
Please register for this program so we can keep in touch.
__________________________________________________
To participate ONLINE instead, you can sign up for one of these zoom options:
Meet online, over three weeks:
via ZOOM Wednesdays 9/13, 9/20, 10/4, time: 7-8:30pm EST. Facilitated by Seisan Laura and Sanzen Cole. REGISTER HERE.
Meet online for three consecutive days:
via ZOOM Monday 9/18, Tuesday 9/19, Wednesday 9/20, time: 7-8:30pm EST. Facilitated by Ishin Mason REGISTER HERE.
via ZOOM Sunday 10/8, Monday 10/9, Tuesday 10/10, time: 7-8:30pm EST  Facilitated by Taikyo Gilman and Bryan Jackson REGISTER HERE
If you're in NYC, you can meet in person weekly:
@ZCNYC as Born as the Earth, Tuesday evenings 9/26, 10/3, 10/10,  time: 7-8:30pm (zendo is open for sitting beforehand) Facilitated with Chikyuu Donohue and Ishin Mason REGISTER HERE
Questions? Contact mro@dharma.net
There is no charge for these programs but donations are always welcome. We appreciate your support.
Teacher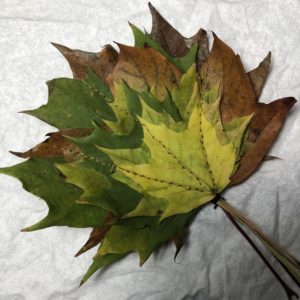 MRO Sangha
Arising from profound love and deep respect for the earth, the Earth Initiative is an ongoing effort by the sangha of the Mountains and Rivers Order to address the individual, institutional, national and global degradation of our planet. Recognizing that all life springs forth from an intricate, causally-related web of interdependence, every action intended to benefit one part must benefit the whole. This Initiative thus focuses on the whole of the Earth, its creatures, and human society. Issues of social and environmental justice are also within the scope of this Initiative. Through regular meetings and action events, MRO sangha members are invited to meet at Zen Mountain Monastery and the Zen Center of New York City to gather and share information about, and organize responses to, those issues involving the health of the planet that seem most urgent. The Initiative is part and parcel with a broader Dharma Action and Social Justice Initiative that attempts to take on a variety of social and economic issues effecting our communities, our country, and our world.
Learn more about MRO Sangha