The Thief Left it Behind: Beloved Japanese Zen master and Poet, Ryokan
with Linda Shinji Hoffman, MRO
January 13, 2024
The thief left it behind:
the moon
at my window.
A writing workshop exploring the heart of Zen poetry through the words of Zen Master and Poet Ryokan(1751-1831).We'll learn about this monk-poet who though sanctioned to teach in the Soto School chose to live the life of a hermit-monk, writing poetry and supporting himself by begging. After learning about his life and reading his poetry, we'll take up pen and paper and compose our own poems.
Teacher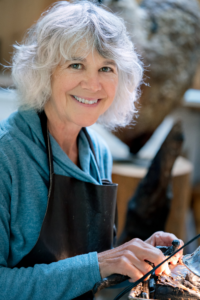 Linda Shinji Hoffman, MRO
Linda Shinji Hoffman is a lay senior in the Mountains and Rivers Order. She lived for two years in a small temple in Kyoto, Japan studying Noh Theater. She was captivated by the early Zen poets who used nature to express fleeting emotions and the spiritual life. Today, she lives at Old Frog Pond Farm in Harvard, MA, and is the farm's orchardist. Her memoir, The Artist and the Orchard, was published in 2021.
Learn more about Linda Shinji Hoffman, MRO