A Time for Quiet: Meditation, Work and Play for Children & Their Parents
With Vanessa Zuisei Goddard, Sensei
August 10 - 12, 2018
For many of us, everyday life is busy, noisy, and quick. Even children have tightly packed schedules that leave little room for imaginative play or reflection. Quiet, far from being a refuge, then becomes for them an imposed state—at best a boring interlude in which "nothing happens," at worst a punishment for wrong-doing. Yet true quiet is as essential to human beings as the air we breathe. It allows us to become attuned to the natural rhythm of all things and to experience our interconnectedness with them. Much more than the absence of sound, quiet—or silence—is a living presence that enlivens all of our activities. It is "the rest of the mind," as William Penn said, its nourishment and refreshment.
This family retreat is an exploration of quiet and the effect that it can have in our lives when taken up as a practice. We'll sit, walk, run, play, work, and do art together—letting quiet be the thread running through our days, keeping us grounded. We'll learn about the relationship between sound and silence as we take up some simple chants, and we'll eat together in the mindful meal we call oryoki. On Sunday the adults will participate in the Monastery's morning program while the children join our monthly Zen Kids and Zen Tweens programs.
Ultimately, we hope to discover together the healing power of quiet and the ways in which it can help us live clear, kind, and awake lives.
Children ages 4 through 11 are welcome, accompanied by at least one parent.
Please call the Training Office to register for this retreat: (845) 688-2228.
Please don't let financial issues prevent you from attending a program at the Monastery. If you can't afford the program fee, there are options. 
Teacher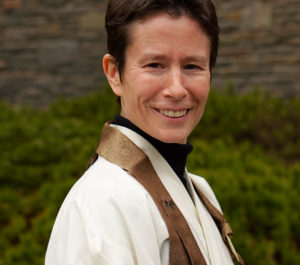 Vanessa Zuisei Goddard, Sensei
Vanessa Zuisei Goddard, Sensei was in full-time residential training at the Monastery from 1995 to 2014, fourteen of those years as a monastic. She's now a lay teacher in the MRO, as well as the Work Supervisor at Zen Mountain Monastery. Additionally, for many years she's run our popular youth programs, impressing the value of mindfulness, meditation and intention upon countless aspiring bodhisattvas.
Learn more about Vanessa Zuisei Goddard, Sensei