Using Classical Qigong in Your Daily Physical Practice
with Paul Bloom
February 16, 2019
Using Classical Qigong in Your Daily Physical Practice: Creating a Strong and Stable Foundation of Energy in Your Body/Mind for Spiritual Growth
For many of us, our meditation or physical practices are not sufficient in holding the energy needed to grow and deal with the vicissitudes of our lives.
In this workshop, we will learn classical, time-honored Qigong practices used by Chan Buddhist monks (for over 1000 years) to become vital in the body, clear in the mind, and emotionally balanced.  These practices, combined with meditation, create a total circulation of energy in the Body/Mind, a youthful vigor, and a pure heart. With this foundation, one is able to create a genuine and lasting harmony of body, mind and spirit so we may embrace whatever life brings and transform it into productive positive energy.
Video links of the practices will be available and a free Skype session will be offered to attendees to help them create their own practice.
These practices can be done by people of all levels of health and experience.
---
We strive to keep our retreat prices low and offer these programs on a sliding scale. It's important that the dharma is available to everyone. Thank you for your continued support.
No deposit is necessary to register. You can pay the full balance at the door by cash, check or credit card.
Teacher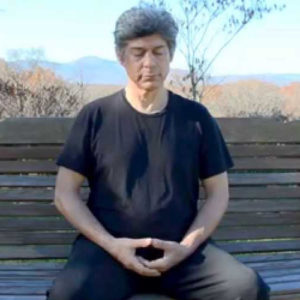 Paul Bloom
Paul Bloom studied Chinese philosophy and history at Harvard and Columbia Universities. He has studied and practiced Classical Qigong with Kwan Sai-hung for over 30 years; Zen Buddhism with Roshi Joan Halifax, Roshi Enkyo O'Hara and Sensei Kazuaki Tanahashi; and Tibetan Buddhism with Professor Robert Thurman and Gelek Rinpoche. Paul has led Qigong workshops at the Omega Institute, Rhinebeck, NY; Tibet House, NYC; Menla Retreat Center, Phoenicia, NY; Casa Bellavista, Monezuma, Costa Rica; and at Buddhist retreats nationwide. He presently teaches throughout the Hudson Valley, including Zen Mountain Monastery in Mt. Tremper and at Tibet House in NYC. He lives in Woodstock, NY.  For more info: paulbloomqigong.com.
Learn more about Paul Bloom