Four Truths Chan Retreat
with Rebecca Li
November 8 - 10, 2019
We're excited to welcome Chan teacher Rebecca Li for a special meditation retreat on these most essential teachings of the Buddha.
Over the course of the weekend, we'll reconnect with ourselves by cultivating clear awareness of the ways in which we experience suffering, from the most obvious forms to the subtler ones. With this awareness, we can penetrate the mind to discover the entrenched mental habits that compel us to suffer. We can then see for ourselves that, through practice, we can be free from our unhelpful habits to touch the stable peace and unconditional love within all of us.
Get to know Rebecca! Check out this wonderful interview with her from the website of the Western Chan Fellowship.
Please don't let financial issues prevent you from attending a program at the Monastery. If you can't afford the program fee, there are options.
Teacher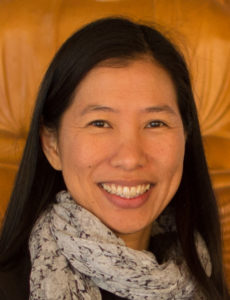 Rebecca Li
Rebecca Li, a Dharma heir in the lineage of Chan Master Sheng Yen, started practicing meditation in 1995. She began her teacher's training with Master Sheng Yen in 1999 to become a Dharma and meditation instructor. Later on, she trained with Simon Child to lead intensive retreats and received full Dharma transmission from him in 2016. Currently, she leads Chan retreats, teaches meditation and Dharma classes, and gives public lectures in North America and the U.K. Her talks and writings can be found at www.rebeccali.org.  She is the founder and guiding teacher of Chan Dharma Community and a sociology professor at The College of New Jersey, where she also serves as faculty director of the Alan Dawley Center for the Study of Social Justice.
Learn more about Rebecca Li