Finding The Still Point
with Mn. Shoan Ankele and Mn. Gokan Bonebakker
July 19 - 21, 2019
Through Zen meditation it is possible to find stillness of mind, even amidst our everyday activities—this retreat will demonstrate how. The workshop offers everything needed to begin a meditation practice. It covers the basics of where to sit (on a cushion, bench, or chair), how to posture the body, and how to practice Zen meditation to discover the freedom of a peaceful mind.
This weekend is a wonderful follow-up to the Zen Training Weekend retreat and is designed to help develop the confidence to deepen your sitting practice at home, as well as through attending formal intensives like zazenkai (an all-day sit) and sesshin. The weekend will follow the overall Monastery schedule with an extended morning of zazen, including interview with a teacher, and an afternoon zazen clinic, with an exploration of the different meditation postures, discussion and Q&A.
Please don't let financial issues prevent you from attending a program at the Monastery. If you can't afford the program fee, there are options. 
Teachers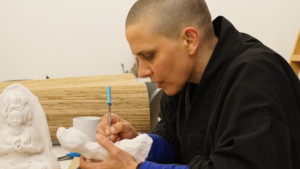 Mn. Shoan Ankele
Danica Sensui Shoan Ankele is a Senior Monastic in the Mountains and Rivers Order. She has been in full time residential training since 2008 and ordained with Shugen Roshi in 2014. In addition to her work in the Training Office alongside Hojin Sensei, Shoan has also been heavily involved in the Monastery's Tenkozan line of ZMM-made products, including statues and cloth items dyed with plants cultivated on the Monastery grounds.
Learn more about Mn. Shoan Ankele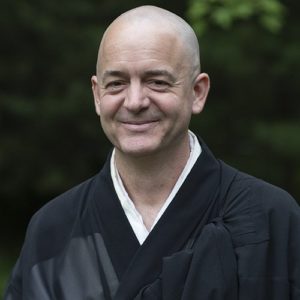 Mn. Gokan Bonebakker
Bear Gokan Bonebakker first came to the Monastery in 1994, and has been in residence since 2008. He was ordained in 2014. Gokan is the Operations Director, helps coordinate the National Buddhist Prison Sangha, and works in the orchard.
Learn more about Mn. Gokan Bonebakker