The Fullness of Emptiness
with Zenju Earthlyn Manuel, Sensei
June 13 - 16, 2019
Join us as we welcome Rev. Zenju Earthlyn Manuel, Sensei for this exciting weekend retreat exploring the significance of emptiness or Śūnyatā (in sanskrit) and the symbol of the Japanese enso (circle). We will also examine the function of emptiness in our lives, how it enhances compassion and wisdom within all of our relationships and how it may be cultivated as a transformative path of healing. Rev. Zenju will also share from her experience with Native American traditions and the teaching of the hollow bones of eagles.
Click below to find information and excerpts from two of her recent books.
Participants may arrive on Thursday or Friday.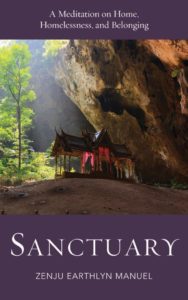 Click here to find The Way of Tenderness on the Monastery Store's website.
Please don't let financial issues prevent you from attending a program at the Monastery. If you can't afford the program fee, there are options.
Teacher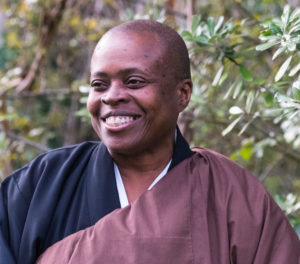 Zenju Earthlyn Manuel, Sensei
Zenju Earthlyn Manuel is an author, ordained Zen Buddhist priest, teacher, seer, poet, artist, and drum medicine woman. She is guided by deep intuition and through her capacity for lucid dreaming. The essence of all her transmissions come together in her talks and books. Zenju Earthlyn Marselean Manuel, was born in Los Angeles, California to  parents that migrated from Louisiana. She was raised with a younger and older sister, in the Church of Christ where she was an avid reader of the Bible and adored the true teachings on Christ's path well into adulthood. For a brief time she attended ceremonies with a tribe/family of diviners from Dahomey. After 15 years in the Nichiren tradition/Soka Gakkai, she eventually followed the path of Soto Zen for many more years and was ordained as a Zen Buddhist priest in the Suzuki Roshi lineage. For 17 years she participated in Sundance Lakota prayer ceremonies. The evolution of her life continues in which she welcomes new gateways.
Learn more about Zenju Earthlyn Manuel, Sensei