Classical Qigong for Total Health, Emotional Balance and Spiritual Clarity
with Paul Bloom
July 20, 2019
The 8 Brocades of Silk is a classical Chinese set, the first that Paul Bloom and his teacher Kwan Sai-hung developed a practiced discipline with. Practitioners today use this set to prevent illness, calm the mind, balance the emotions, awaken the spirit, and eliminate any negative energy. With this foundation, the capacity for clarity is boundless!
Kwan Sai-hung believed that the Silk Brocades-Standing (Diamond Body) is supremely effective in creating physical strength and flexibility, stamina and endurance, and mental focus and toughness. Li Jing-yun, the famous immortal (~1678-1933), attributed his longevity to the Seated Silk Brocades. In this set, one cultivates a more subtle flow of energy to purify and nourish one's body, heart and spirit.
In this retreat, we will combine seated zazen with the practice of these 2 sets to deepen our awareness and sensitivity; transforming our physical energy into creative energy, ultimately moving into higher realms of spiritual illumination. This concise and accessible practice is open to all ages and levels of health.
Video links of the practices will be available.
Everyone is welcome!!  No previous experience necessary.
Teacher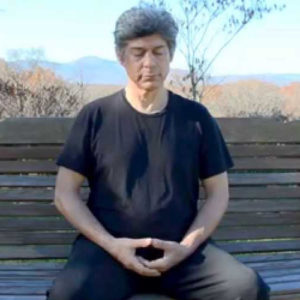 Paul Bloom
Paul Bloom studied Chinese philosophy and history at Harvard and Columbia Universities. He has studied and practiced Classical Qigong with Kwan Sai-hung for over 30 years; Zen Buddhism with Roshi Joan Halifax, Roshi Enkyo O'Hara and Sensei Kazuaki Tanahashi; and Tibetan Buddhism with Professor Robert Thurman and Gelek Rinpoche. Paul has led Qigong workshops at the Omega Institute, Rhinebeck, NY; Tibet House, NYC; Menla Retreat Center, Phoenicia, NY; Casa Bellavista, Monezuma, Costa Rica; and at Buddhist retreats nationwide. He presently teaches throughout the Hudson Valley, including Zen Mountain Monastery in Mt. Tremper and at Tibet House in NYC. He lives in Woodstock, NY.  For more info: paulbloomqigong.com.
Learn more about Paul Bloom