Staying Present: A Creative Process Retreat
with Jody Hojin Kimmel, Sensei, André Daughtry and Kat Rogers
October 19, 2019
Buddhism teaches that "you and I are the same thing, but I am not you and you are not me." While it can sound esoteric or abstract, this teaching is pointing to a basic fact of our moment-to-moment experience: that sameness (you and I are the same thing) and difference (but I am not you and you are not me) arise together at the same time. How do you actually experience this? What is this like in your body and mind? How do you realize the truth of it?
In this day-long workshop, we'll use the creative process to examine and explore our relationship to diversity and difference—both inner and outer. Using our body and mind as the medium of exploration, we'll take up a range of somatic practices and cognitive exercises to disrupt our usual habits and patterns. How do we relate to diversity in our own body and mind? What happens when diverse worlds meet? What kind of world do we want to create?
Teachers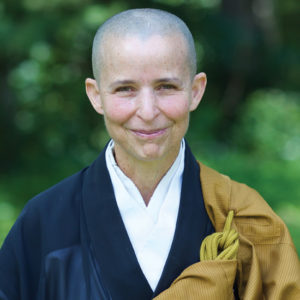 Jody Hojin Kimmel, Sensei
A Zen priest, Jody Hojin Kimmel, Sensei received transmission of the Precepts from Daido Roshi, who began the process in 2009, and from Shugen Roshi, who completed the transmission in 2012. In 2017, she received full dharma transmission from Shugen Roshi. She currently serves as MRO Director of Training and co-Director of the Zen Center of NYC. Before entering the Monastery in 1990, Hojin Sensei studied fine art and trained under legendary ceramicist Toshiku Takaezu, among others. Over the years she has taught drawing, ceramics, and painting, and continues to teach on the creative process within the Mountains and Rivers Order.
Learn more about Jody Hojin Kimmel, Sensei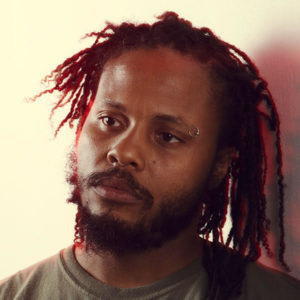 André Daughtry
André Daughtry: Is an interdisciplinary photographer, media artist, filmmaker, social activist and theologian of materials and is based right here in Brooklyn. Currently he serves as the Community Minister of the Arts at Judson Memorial Church and collaborates with downtown dance/performance artists on a variety of projects ranging from photography and film to site-specific installations. André received his MFA in Photography and Media from Cal Arts (California Institute of the Arts) and an MA in Theology and the Arts from Union Theological Seminary in the City of New York. André is currently an artist-in-residence in the Lower Manhattan Cultural Council's (LMCC) Workspace program.
Learn more about André Daughtry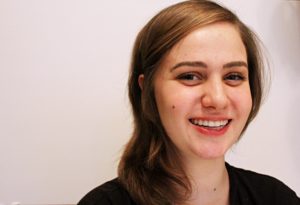 Kat Rogers
Katherine Rogers is a graduate of Tisch School of the Art's BFA Acting program, and was a ZenBuddhist nun in Zen Master Thich Nhat Hanh's tradition. At NYU, she encountered the acting work of Grotowski and connected to his ideas. Now she resides in NYC, privately coaching performers and public speakers on stage presence.
Learn more about Kat Rogers