Softening the Heart: Naikan – The Japanese Art of Self-Reflection
with Gregg Krech
March 14, 2020
As we get older, it is natural for many of our body parts to soften and sag.  One exception, however, is the heart, which can become hard as granite. It hardens when we encounter others with disappointment, criticism, and a certain amount of self-righteousness.  It hardens when we are angry or resentful and when we stiffen from an inflexible viewpoint.  It's difficult to see our own hardened heart. That's because a hard heart has no ability to observe its own hardness.
A soft heart is open, flexible and compassionate.  A heart which is understanding and puts itself in the other person's shoes.
In Japan, the word for a softened heart is nyunan, or nyunan-shin.  When Eihei Dogen (1200-1253) returned from studying Zen in China, he was asked what he had learned.  He said, "Not much except soft-heartedness" (nyunan-shin).
The most effective way to soften our hearts is through sincere self-reflection. While self-reflection is widely encouraged, there are few structured methodologies. One method, rooted in Buddhism, is Naikan, which means "inside observation."  In this workshop, Gregg will offer stories, poems and several opportunities for direct experience in self-reflection using this profound yet simple approach from Japan that can soften hearts, cultivate gratitude and promote reconciliation and healthy relationships.
We strive to keep our retreat prices low and offer these programs on a sliding scale. It's important that the dharma is available to everyone. Thank you for your continued support.
No deposit is necessary to register. You can pay the full balance at the door by cash, check or credit card.
Teacher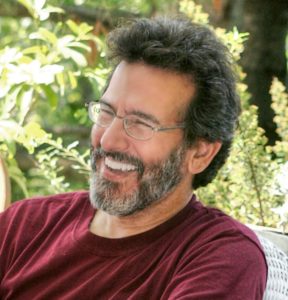 Gregg Krech
Gregg has been teaching Japanese Psychology for more than 30 years. He has published five books, including, Naikan: Gratitude, Grace and the Japanese Art of Self-Reflection (Stone Bridge Press, 2002) which won Spirituality & Health's award for Best Books of 2002 and has been translated into five languages. He has conducted workshops at Buddhist Centers throughout the U.S. and his work has been featured in Tricycle, Utne Reader, Counseling Today, The SUN magazine and on National Public Radio. He is a member of the North American Naikan Council and conducts retreats and online programs at the ToDo Institute in Vermont for those interested in Japanese Psychology.
Learn more about Gregg Krech