Qi Gong: Embracing the Cold and Transforming It to Vitality
with Paul Bloom
February 1, 2020
Winter is the season for the Kidneys, and water is the element associated with the Kidneys.  During the winter, we conserve and build up the power and energy of the water below the ice, which in spring becomes the thrusting upward of the Liver/Wood energy, as trees burst through the frozen ground.  The Kidney energy is the basis for your "jing" or life force energy.  As the Kidneys go, so go you.  During the winter, the Kidney energy is vulnerable, so we must pay particular attention to preserving it, keeping it warm and strong.
In this workshop, we will first learn and practice the Hsing Yi (Body/Mind) Internals set, famously used by spiritual and martial arts practitioners to prevent illness, warm up and strengthen the body.  It has been said:  "If you want to live to 100, do Hsing Yi!"
We then will learn practices to detoxify, nourish and strengthen the kidneys.
During the winter, it is also critical to work on your spine, to keep it pliant, allowing energy to freely circulate through it, thereby improving your neurological and immunological functions as well.
We will learn the Bear Animal form, which particularly focuses on your spine and builds up great heat in the body.
All of the above work will be done in the context of zazen practice—to create a Body/Mind that is strong, conscious, and stable.  So that we can easily embrace the fearful coldness of winter and transform its power to positive energy.  And applying the same principle to other difficulties we face.  Always being positive, staying the course, evolving!!
Everyone is welcome!
Video links for all of the practices will be available.
_________________________________________________________
We strive to keep our retreat prices low and offer these programs on a sliding scale. It's important that the dharma is available to everyone. Thank you for your continued support.
No deposit is necessary to register. You can pay the full balance at the door by cash, check or credit card.
Teacher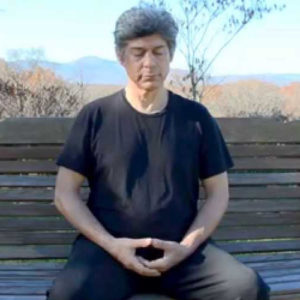 Paul Bloom
Paul Bloom studied Chinese philosophy and history at Harvard and Columbia Universities. He has studied and practiced Classical Qigong with Kwan Sai-hung for over 30 years; Zen Buddhism with Roshi Joan Halifax, Roshi Enkyo O'Hara and Sensei Kazuaki Tanahashi; and Tibetan Buddhism with Professor Robert Thurman and Gelek Rinpoche. Paul has led Qigong workshops at the Omega Institute, Rhinebeck, NY; Tibet House, NYC; Menla Retreat Center, Phoenicia, NY; Casa Bellavista, Monezuma, Costa Rica; and at Buddhist retreats nationwide. He presently teaches throughout the Hudson Valley, including Zen Mountain Monastery in Mt. Tremper and at Tibet House in NYC. He lives in Woodstock, NY.  For more info: paulbloomqigong.com.
Learn more about Paul Bloom