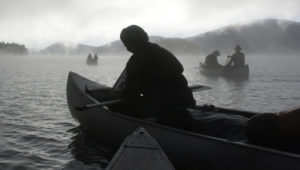 with Jody Hojin Kimmel, Sensei and Mn. Shoan Ankele
August 4 - 9, 2020
In the early poetry of the first Buddhist women, the Therigatha, we read of women going into the forest for a quiet place to turn inward and free their minds. This wilderness excursion will take us into mountains, forests and onto the waters of the of the Adirondacks' Lake Lila so that we too quiet down into our naturalness and experience the generosity of this Great Mother Earth....
with Jody Hojin Kimmel, Sensei
September 10 - 13, 2020
Characterized by silence and deep introspection, sesshin is recommended to anyone who is sincerely interested in experiencing intensive Zen training. We wake up each day before dawn to begin a schedule that includes 7 to 10 hours of zazen, chanting services, formal silent meals in the zendo (oryoki)...